It's been a wild week for social media, right? I'm looking at you #BirdApp!
After I heard there was yet another glitch and Instagram was down for a while, I find myself asking my fellow businesspeople if they are still primarily or heavily dependent on social media platforms for your business…and WHY?
If so, I'm back (again) to remind you (yet, again) to build your email list.
A couple of good reasons why having an email list is in your best interest:
It is your digital asset, and the data belongs to you.
By choosing to be on your list, they have extended an invite into their living room, where you can pop in to say 'hey!' or share some exciting news!
Your email list is a direct pipeline to your audience that allows you to build relationships and engage on a deeper level.
Your business is not impacted by outages or algorithm angst.
Your list is pickin' up what you're puttin' down and they wanna hear from you!
And by the time you see this on social media, my list will have gotten it…first.
Why risk putting all your business eggs in the social media basket?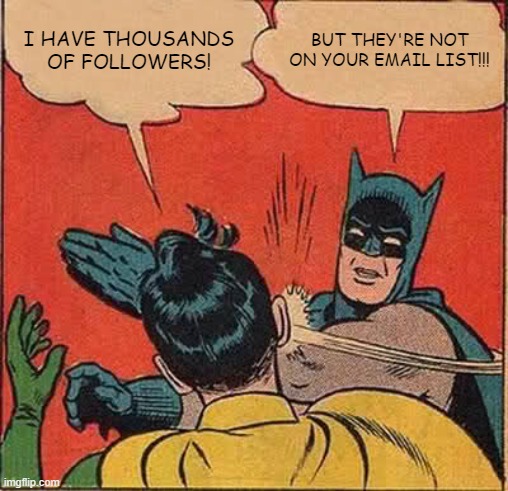 Learn about my ConvertKit VIP Day and set yourself up for success!
…or remember this message the next time there's a social media outage.
My goal as an Ops | Tech VA / Consultant is to partner with legacy-building Black women-owned businesses to transform their cobbled systems and patchy processes into a cohesive ecosystem.
I fill the gap where you:
don't require a full-time employee
have a hair-on-fire issue to be resolved
need another brain to storm through a project / service
If this sounds like what you've been missing…then let's talk about it!